SAN FRANCISCO, CA -- When some people get sad, the cry. When some people get sad, they pray. When some people get sad, they regress. Dick jokes, dumb voices, fighting, drinking, and in some cases negative yardage. I personally solve this by not getting sad in general. It is easy, my secret is just mostly illegal federally and outside of the West Coast.
Most of those aforementioned stats aren't (officially) tracked by the NFL. At best they're not publicly available. That being said, we can take a look at the last one. Who moves back the furthest? This time around we're looking at totals in our historic dataset and not per-year. Why, do you ask? Who's the most negative overall can be interesting. Some players have a negative year and some, much like a cat out of luck, have a negative life. Let's get to it, shall we?
Receiving Yards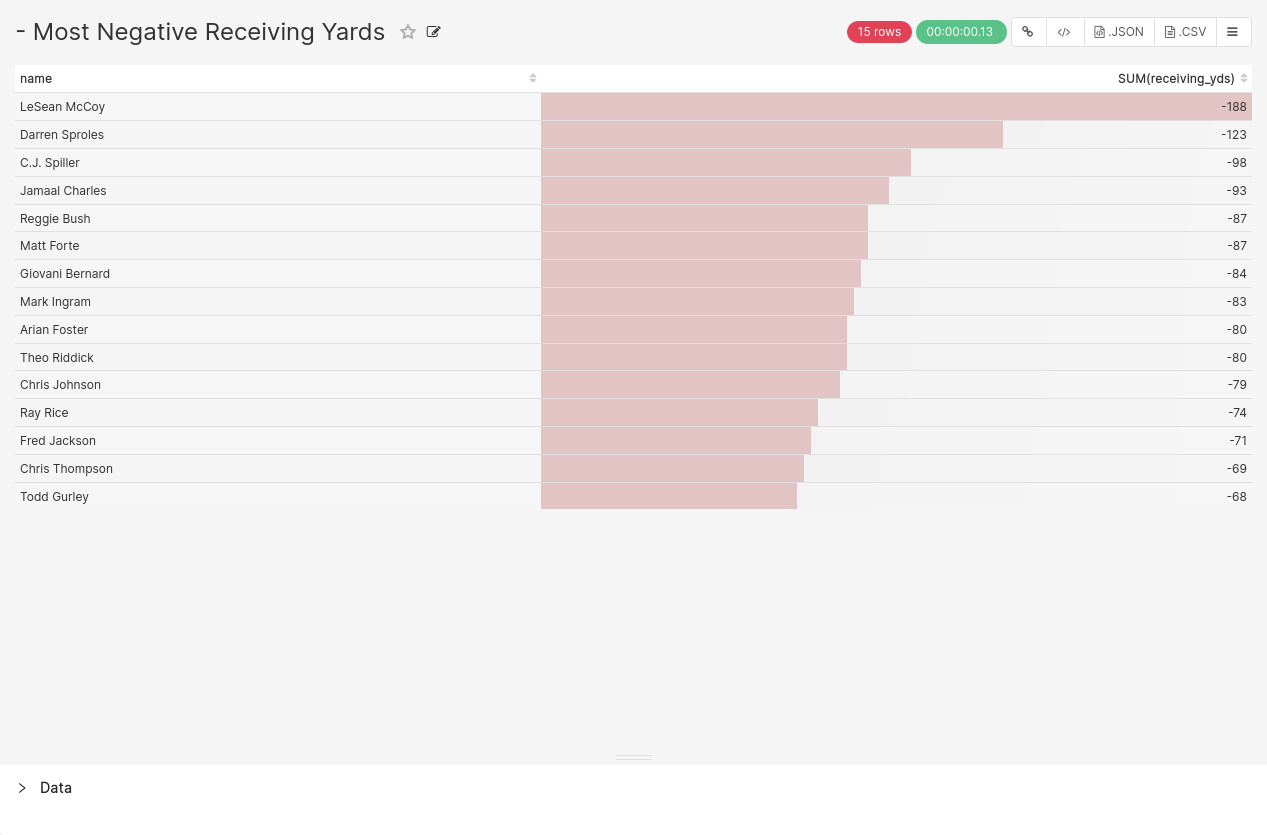 Image Source
---
This should come to no shock to anyone. LeSean McCoy not only has an unusual amount of capitalization in his name, he also has an unusual amount of negative receiving yards? I mean he's -50 yards away from the runner up. They're half a football field apart, that is a bit nuts. BUT, this is the reason why long term data is interesting over yearly averages. Reggie Bush set a record for negative rushing yards, and he doesn't come CLOSE to McCoy's overall negativity. NEAT. We're regressing, but let's see just how far we can go back.
Rushing Yards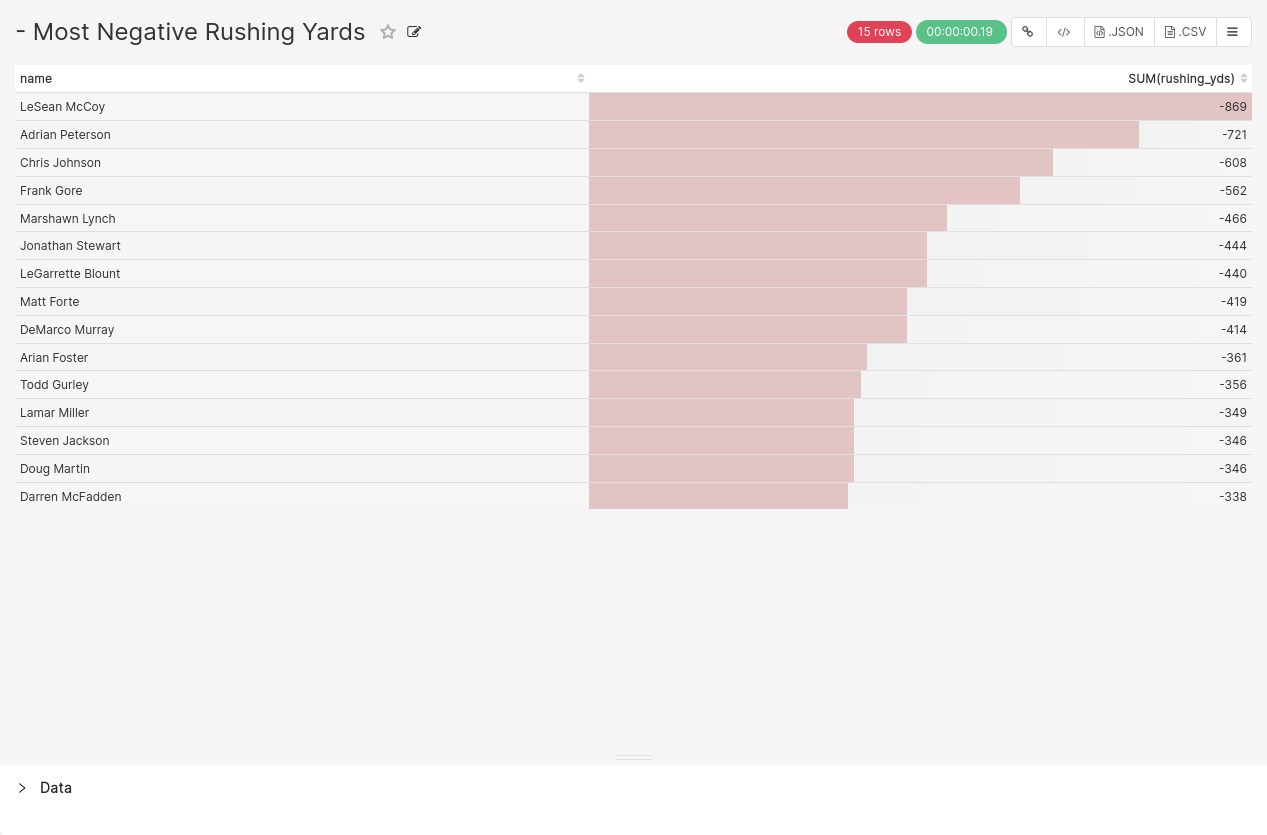 Image Source
---
Jesus H. Christ McCoy. Over -800 rushing yards seems insane however the disparity before first and second place is less than receiving yards. Still though, that is a huge amount of regression.
Negative Fumble Recovery Yards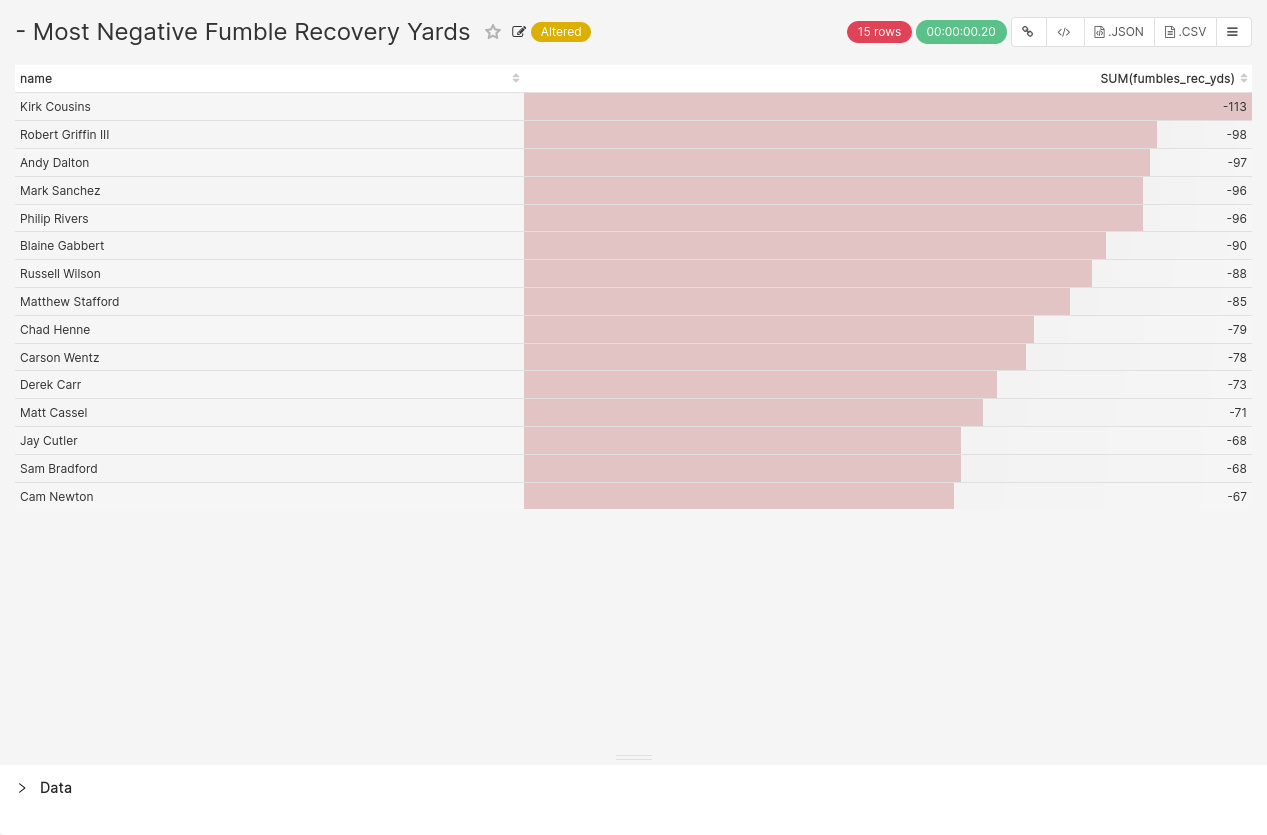 Image Source
---
Okay, this is an interesting stat. You just witnessed a fumble. You recover it! Oh lawd, oh God, oh no, you're worse off than before! You've got got by the gotter. Look, this one is just to prove to you, my dear reader, that my intention was not to dump on McCoy. He doesn't even appear in this list! I was feeling bad actually. I hold no biases besides West Ham in my heart. Go Hammers.
Okay, time for one last one.
Punt Return Yards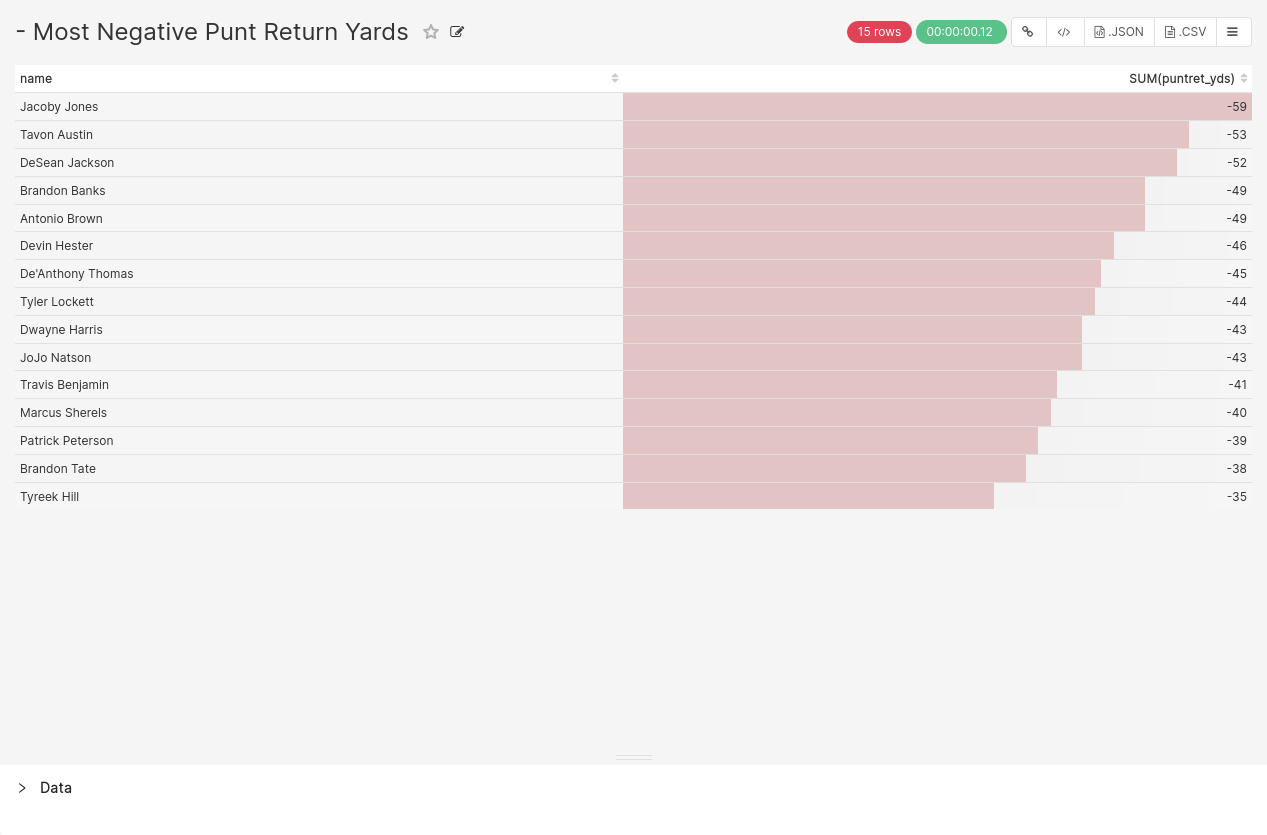 Image Source
---
I saved the worst for last, I'm not even entirely sure why I added this one. Do what you will with it, atleast McCoy stayed away from this one.
Hugs and kisses